The W Gift Guide: How to Rock the Holidays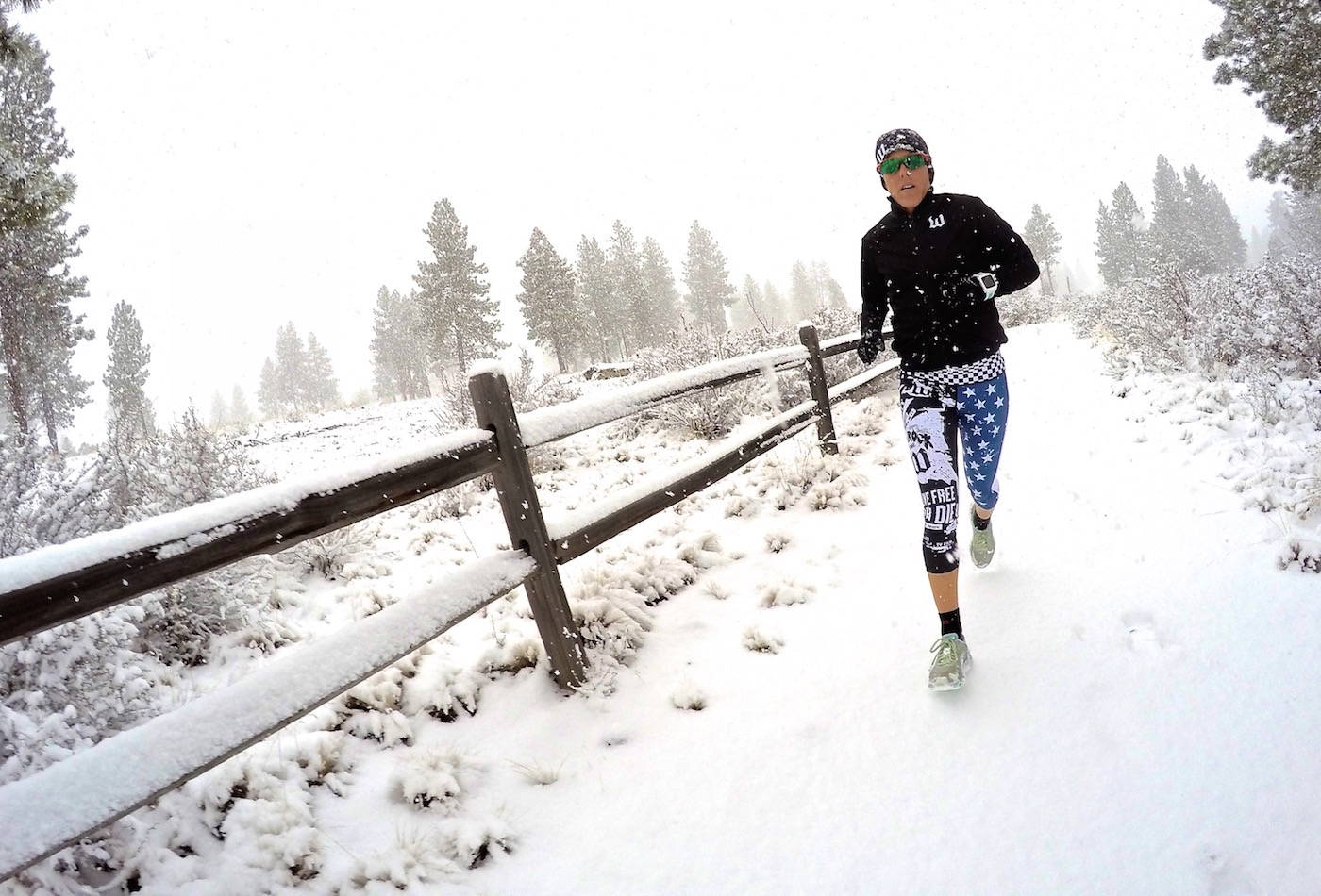 by Chris Bagg, Amy VanTassel, Becca Jackson, Heather Jackson, and Marc Nester 
Ed. Note—it's the holidays, which means off-season, carols, cross-training, and—gulp—shopping for your best friend/partner/spouse/hubby/wife/common-law relation. It's an endeavor that strikes fear into the most intrepid sub-9 or sub-10 Ironman, so we're here to help. If you and your [insert above descriptor here] like Wattie Ink., we've got you covered, and we also have some tips how to do the actual shopping. Read on, mischievous elves....
OK, let's do easy stuff first, yeah? 
Wattie Ink Sticker or Temporary Tattoo Packs
Dress up your bike, laptop, water bottle with our stickers, or make yourself look super pro on race day by tatting yourself with a "W." As with many of our gift ideas, these are a product that someone may not want to purchase for him- or herself, which means it's a great (and easy) way to make that person's day. 
Wattie Ink Silicone Swim Cap or Classic "W" Socks
Swim caps and socks fall into that category of "have to own, but don't really like to buy" for most people. Yeah, you've got a drawer full of race caps, but they're latex and they hurt, and you've also got a bunch of poorly constructed socks that still do the trick of insulating your feet from shoes. But why not help someone out and save her hair, or get that guyfriend of yours who never changes his socks a three-pack of rad socks, so you don't have to embarrassed on bike rides with him anymore?
Wattie Ink. Toiletry Kit
Oh, hell yeah! This is definitely verging on "not a stocking stuffer," but here's an idea: pick up one of these (maybe by availing yourself of our current deal on the website), and then PACK THEIR STOCKING STUFFERS INTO THE TOILETRY KIT?! I know, right? Best Christmas Morning Ever. Not only do they look killer, they're made out of recycled butyl tubes. You're amazing AND you're saving the world.
Wattie Ink. Lids
It's one of the things we're known for: great truckers and flat brims. Check out the new 7-panel caps in camo, khaki, or black to add an instant freshener to your friend's quiver of headwear.
Not the big ticket, whole-hog item (we'll get there), but something special that they'll use all the time and be super stoked about
Wattie Ink. Baselayers
Poll the Wattie Ink. pros (or just hang out with them for a training weekend) and you will see so many baselayers repurposed as running shirts you'll wonder why we sell running shirts. In warm weather, this is many of our go-to run top, especially if we've just climbed off the bike. Change your bibs (or, if you're wearing tri shorts, just take off your jersey), and get out the door. You'll be comfortable and cool.
Swimsuits
This falls into that same category of gear that you definitely need, but feels a little redundant, usually. Once you have a suit or two, do you need more? Well, yeah, of course you do. Can't be wearing that same suit to the pool every day, especially when you're in heavy training mode. And it's also one of those items that we feel a little odd being flashy about, right? Swimsuits can seem attention-getting, so take the pressure off your pal and do the attention-getting for him or her.
Arm Warmers and Coolers
Your friend seem to have everything? Well, go digging through his drawers (more on this topic later) and see if there are arm warmers or coolers to match that Blackfish 2.0 kit. If you come up empty, you've got a great gift. Arm warmers are an indispensable addition to a cycling kit, and help protect tattoos from the sun, also. Nothing makes a cyclist feel more pro than a set of arm sleeves to match the rest of the kit. And if they've got one type, simply get the complementary style. Done and done.
Contender 2 Race Bra
OK, getting into territory here where you might have to do some sleuthing about nailing the size, but she will be really happy to rock a new race/sports bra for, well, anything active, really. Follow contributor Becca Jackson advice here: "If you're going to grab the sports bra, make sure you also pick up the matching tights for an easy, matching go-to athletic outfit."
Nice. You are really going for it, huh? Good for you—your best friend deserves it.
Wattie Ink. Women's Tights
Solid choice, here. Unfortunately for those with male partners, you can't as of yet get tights for your progressive spouse. If you're shopping for a lady, however, then this is your sweet spot. She will be so stoked in a new set of running tights, and will use them in many other contexts in addition to running (Yoga, strength training, grocery shopping—anything in public, really, where they can be shown off). 
Wattie Ink. Recon Double Threat Jacket
Finally, a jacket that works on the bike and on the run. Ever tried to use that non-W cycling jacket as a run jacket? Yeah, us too. It was embarrassing—it kept riding up the whole time. And try wearing your run-only jacket on the bike. Flappy AF. So splurge and pick up a jacket that your pal will wear almost every workout this winter. If you're a dork like we are, buy the "Skywalker" color, because Star Wars.
Champion 2.0 Triathlon Speedsuit
Nice. How do we get you as our special friend? You have excellent taste, certainly, and you should make sure this is the last gift opened Christmas morning, or the final day of Hannukah. Make their year by giving them the best-fitting, most comfortable, fastest speedsuit you can buy. They will be the envy of their racing crew, and every race morning in 2019 they will remember just how thoughtful you were. Game, set, match.
Women's Cabana Tights - Pineapple
Women's Champion 2.0 Tri Speed-Suit
How To Shop for a Woman if you're not a Woman; how to buy for a Man if you're not a Man
I'm sure we're gonna get into some hot water, here, but here goes. Sizing, matching, figuring out what your giftee wants when he or she says to you "Oh, nothing this year...maybe a renewal of my subscription to The Economist." You may have to do some private investigating, but it will pay dividends, for sure, when you hand that gift over and you see the kind of delight we haven't displayed since we were kids.
Shopping for Women 
Thanks to Becca Jackson, Heather Jackson, and Amy VanTassel for this one. 
Err on the side of caution and if you're debating between two styles, just get both! Guarantee they'll love both and the more the merrier right? Or buy three or four styles and let her pick out which ones she wants and return the rest—she'll love them all, want to keep everything and you won't be returning any of them. 
Women love having easy go-to outfits that they don't have to struggle over picking out so if you're going to purchase a Cabana sports bra, you better get the matching tights to complete the set!
Not sure about sizing? OK, time to violate some privacy concerns. First shot, simply rifle through her drawers (yup, meant that double entendre) and see if you can figure out something that's a similar style. Don't yet have access to those drawers? Track down her best friend or training partner and ask her. Not only will you get a great answer, you will also score points with your partner AND her best friend. Always a good move.
If you know you're a lost cause: when in doubt, go with Wattie Bucks and let her pick out what she wants!
Shopping for a Men
Thanks to Marc Nester for his contributions to this piece!
First of all, consider your giftee. Marc prefers his t-shirts fitted, so even though he's 6'3" and built powerfully, he buys medium Wattie shirts (which he reports as a perfect holiday gift). On the other hand, your editor-in-chief once ordered a medium t-shirt for Wattie himself, only to learn that the boss prefers his tees gangster style. Go through that closet and get a sense if they like roomy or snug. This may be mystifying, female shoppers, so do your homework!
More of what already works is always a good thing. Men tend to crave stability, repeatability, and—probably above all—the appearance that they didn't really spend too much time thinking about an outfit or kit (try to get a guy to go to a fitting room recently?). If his favorite kit is a few years old and starting to show its age, he will be overjoyed with the same kit but new again. Don't have that kit anymore? Consider something similar; if he loved Shipwreck, go Bones and Sand. Did he love USA Skulls? How about Patriot as a similar option? 
Hats and Beers—completely lost? A trucker or beanie is bound to overjoy, and any kind of drinking implement is always a safe bet. Still lost? See number four above and let him choose what he'd like to rock through the gift of Wattie Bucks.